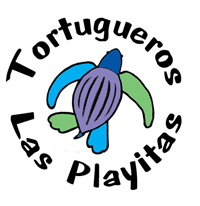 Todos Santos, Baja California Sur, Mexico
Tortugueros Las Playitas operates the world's only Incubation Greenhouse located in Todos Santos Mexico. This important nesting site for Leatherback sea turtles lies on the northern edge of the nesting habitat where winter sand temperatures are too low for natural incubation. The greenhouse elevates the sand temperatures, increasing the hatch rate, and produces high quality hatchlings.
Duties
Research Assistants will be trained in Recording physical data on nesting turtles, Nest identification, Nest relocation and Incubation greenhouse management during the months of October-March. Once nests begin to hatch in mid-November, Assistants will be trained in Nest escavation, Nest inventory, Recording physical data on hatchlings and hatchling release. Nests will be hatching from November 15-April 30. Assistants can work 4-7 day or night shifts per week as desired.
Benefits/Costs
Research Assistants are responsible for their living expenses including: airfare, airport shuttle, housing and meals.
Contacto